Chinese E. Zhou to Han Dynasty Jade Necklace and Pendant
(500 BC - 200 AD)
The following is a beautiful light green five piece jade necklace and pendant set from the Eastern Zhou or possibly theHan Dynasty. The shapes and sytles are all typical of the period.
The layout of the pendant set can be deduced from the various holes.The double dragon head bar is 8.2 cm. long and the ting is 4.2 cm. in diameter.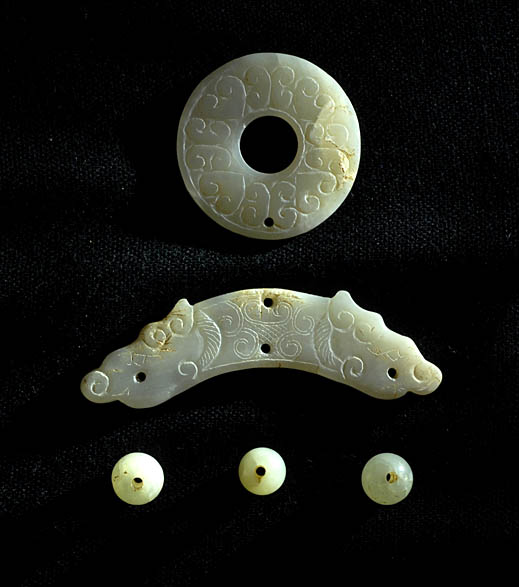 Details

A second view of the necklace and pendent with reflective light. Jade items often have a highly polished surface.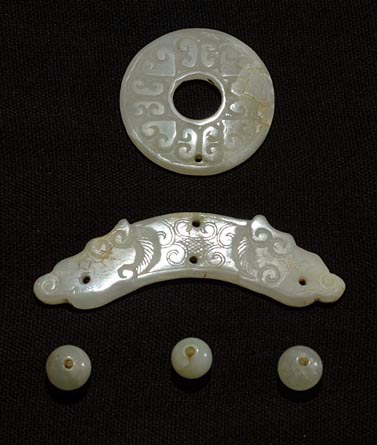 References
Some examples from the Smithsonian Freer Gallery of Art and Arther M. Sacker Gallery, not exactly the same.


Jade Pendant
http://www.asia.si.edu/collections/singleObject.cfm?ObjectNumber=F1939.6
Jade Pendant
http://www.asia.si.edu/collections/singleObject.cfm?ObjectNumber=S1916.146